Welcome to the start of our 2018 Sponsorship Program! There are numerous ways you can help us achieve our goals--Whether you decide to buy a "Round of Kibble" or chase that "Royal Flush", we hope you can find a hand that is right for you.

Below you will find individual dog sponsorship packages, designed to create a more intimate connection between a fan and one of our Smokin' Ace's. This makes our race season all that more exciting when you have a favorite canine athlete to follow down the trail!
Your contributions ARE what makes our kennel go 'round! Thus, we gratefully accept donations of any size. Every little bit allows us more time training with our dogs and helps relieve the financial burden of running TWO 1,000-milers back-to-back! Just click the donate button below.

Thank you for all of your support!

Matt Hall & Smokin' Ace Kennels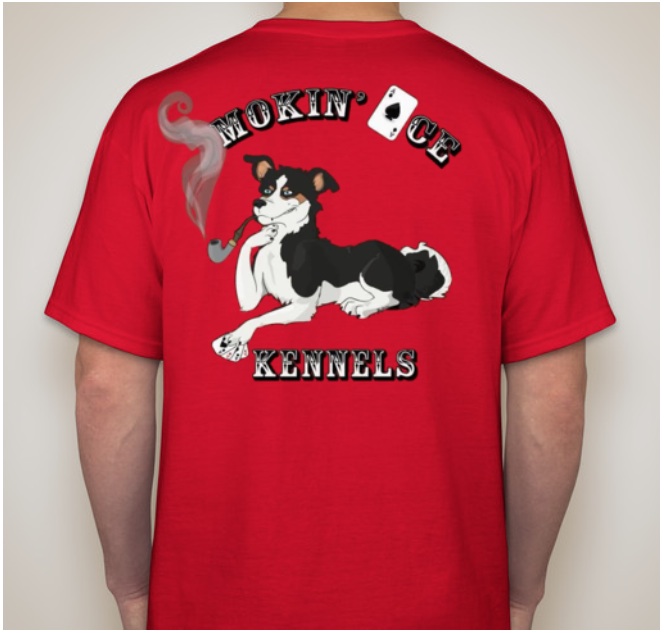 Our Iconic Smokin' Ace Logo of our Poker Dog, Keeper!
These Boots are Made For Mushing
Treat their feet like GOLD.
Feed the human's on the trail so we can stay alert and focused on our canine care!
Sponsor your favorite canine athlete and contribute to their success!
Feeling lucky? Help us fulfill our annual kennel orders of booties and other essential mushing items!
Nothing says "I LOVE YOU" more than a bag of kibble.
Yukon Quest 2017 Champions Long Sleeve T-Shirt with our two Golden Harness winners, Anchor & Keeper!
We're spicing things up with our Retro Teal Limited Edition YQ Champ Hoodies! Also available in Vintage Red and Alaskan Charcoal.
$50
Want a taste of sponsoring the kennel, but don't know where to start? Try your hand with our beginners luck package!
For the table sharks wanting to help finance our larger purchases of Kibble & Meat!
Hot Shot status with an all access pass to our mushing adventures! Help us pay our entry fees to the Iditarod & Yukon Quest!